Professional Interior Painting Services in Schaumburg
Adding a fresh coat of paint can make your rooms look like new and is a worthwhile investment for homeowners or landlords looking to sell or rent. Studies show that painting your house with the right colors can raise the value nearly $5000 more than the unpainted competition. Whether you need touchups or an entire room painted, I can handle any of your interior paint needs.
What I do:
Residential interior painting
Touchups and spots
Drywall repair – patching holes and dents
Baseboards, crown molding and trim painting
Interior/Exterior door painting
If you're looking for a professional and affordable painting service local to Schaumburg, just give me a call or text to get started!
Call or text for free estimate!
847-220-8456
Painting Gallery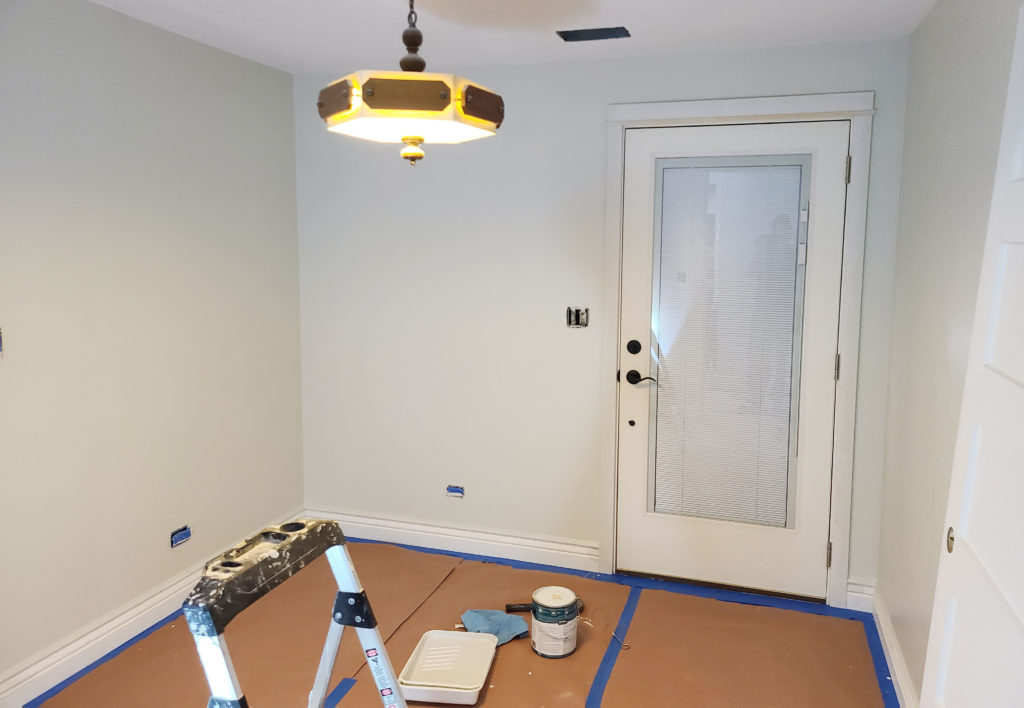 FAQs
How much does it cost to paint an average room?
This is a very fundamental question that every homeowner naturally wants to know. Unfortunately, the exact answer depends on several factors, however, there are third party resources online that make it easy to determine approximately how much it will cost to paint your particular room. For example, HomeWyse has a handy calculator that allows you to enter the square footage of your room to determine the cost of materials, labor, etc. For example, a 10 ft by 12 ft room would have 120 square feet and the labor cost would range between $319 on the low end and $761 on the high end.
Do you supply the paint?
I can supply the paint for you at an extra charge or you can provide the paint yourself. Typically, most of my clients provide the paint and I simply charge for the labor of painting.
What if I don't know my wall's current paint colors?
It's always best if you keep your old paint's color formulas on hand for an exact match. However, if you don't know your wall's current paint color and would like to paint your walls with the same color (for example, touchup a damaged spot on your wall without painting the entire room a new color) I will need to do a color match. Color matching involves taking a sample from your wall and bringing it into the paint supply store to have it analyzed with their spectrophotometer. The store then tries to match it to their brand's closest color and sheen. Note that color matches are not always 100% exact and it is recommended to usually paint the entire side of the wall that needs touchup. In general, color matches are fairly accurate to the casual eye and lighter colors are also more accurate to color match. I've had success some color matches being spot on, but some others not so much. In the latter case, the entire wall should be painted.
What if I have holes/dents in the wall?
No problem! I can patch/repair any imperfections in your wall as part of the prep work before I start painting.
What's included in painting a room?
Unless mentioned, painting a room typically involves painting only the walls (not the ceiling, baseboards, or any trim). If you'd like to paint any other parts beside your walls, please be sure to let me know.
Do you paint exteriorly?
Apart from painting exterior doors, no. I specialize only in interior painting.
Do you paint only in Schaumburg?
I primarily work in Schaumburg, but can also work in the nearby areas as well, such as Streamwood and Hanover Park.